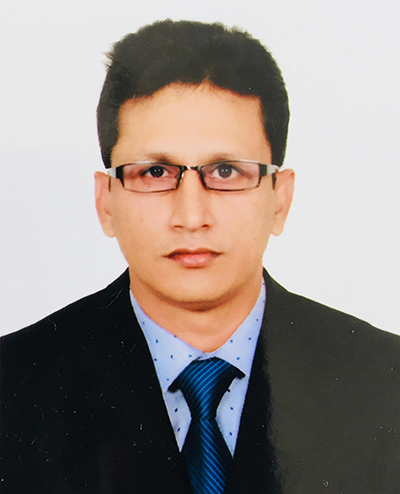 Welcome to
Smile Gallery
Put a smile in your life.
Dr. Ashis Kumar Biswas completed his BDS (Bachelor of Dental Surgery) in 2005 from Dental Unit, Chittagong Medical College. In 2010 he completed MCPS in Dental Surgery from BCPS (Bangladesh College Of Physicians & Surgeons). He also completed FCPS in Orthodontics in 2012. He got fellowship from World Federation of Orthodontics (WFO) in 2013. He is trained up on different branches of orthodontics as cleft lip and palate management, orthognathic surgery.
Now Dr. Ashis Kumar Biswas is working an assistant professor in Department of Orthodontics at Bangabandhu Sheikh Mujib Medical University.
Dr. Ashis Kumar Biswas activities includes: different types of brace as metal, tooth color and self-ligating brackets. He also deals with invasalign system for straightening of tooth. He acts as a team member for management of cleft lip and palate and orthognathic surgery. Besides these he has a good reputation in general dentistry as filling, RCT, crown and bridges and tooth whitening.
He is trained up on Dental Implant for replacement of single or multiple missing teeth.
View More
Treatment
We are always happy to provide you our best services
Why
Choose Us?
Experienced Dentists and Orthodontist in Dhaka, Bangladesh
Our Dental Clinic
Experienced and well-trained dentists.
More than 10 years of experience in practice.
High level of professionalism.
Efective treatment plans.
Friendly staff.
A service to smile about
Holistic dental care of a high standard in a comfortable and relaxing environment.
A wide range of services in general, cosmetic and orthodontic dentistry.
Innovative technologies and state-of-the-art-equipment.
Convenient service to patients of all ages.
Beautiful healthy smiles for the whole family.
General Dentistry
Our dentists provide professional consultations and check-ups, as well as teeth cleaning and fillings. Our aesthetic treatments encompass teeth whitening treatments, crowns, veneers and bridges. We also offer surgical treatments, such as the removal of wisdom teeth and insertion of dental implants.
Orthodontics
Our highly qualified orthodontist performs advanced procedures on both adults and children all traditional, ceramic, self-ligating and lingual braces, as well as Invisalign to correct crooked smiles. Invisalign aligners are comfortable and virtually invisible, offering an uninterrupted view of your beautiful smile.
Our
Dental Services
Providing excellent dental service is important to us.